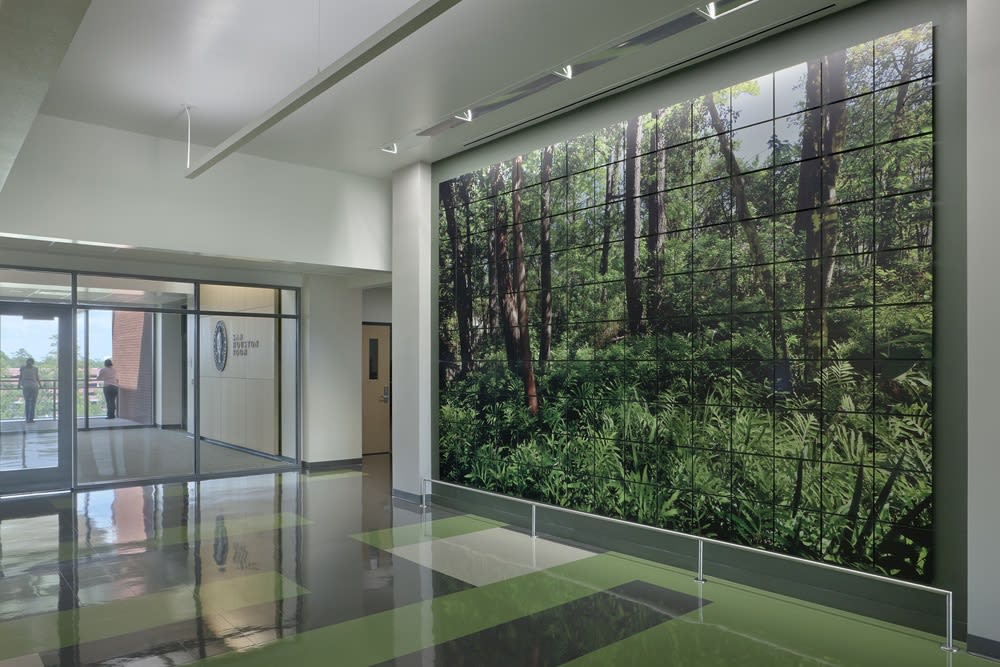 The world for a photographer is bringing images to life and then having an individual, corporation or institutional collector building an art collection, or public space, acquire that work. Partnering with an "imaging" group is important for an artist that is asked to produce work beyond what their own tools and resources can provide. There is the knowledge that comes from years of experience, problem solving and doing it hundreds of times that photographers can leverage when using skilled professionals to help their art get out beyond the darkroom or studio. There are many photography labs that assist photographers bring their images to life, but not all labs are equal in helping the photographer. The type of imaging institution that provides "full service" to photographers is becoming rare due to irreversible changes in the photo industry. (1)
Experience has shown that upwards of "90% of photographers do not really know what they want or need.". (2) Historically photographers, after the development of the first photograph in 1826, learned by experimentation and then apprenticeship what was needed to create a photograph and then market it. Later, the teaching of photography as a discipline and art form became available in some educational institutions. "The progenitor of modern photographic education in the United States was the Ohio-born Pictorialist Clarence H. White, a founding member of the Photo-Secession in 1902. White began to teach photography in 1907 at Columbia Teacher's College and later at the Brooklyn Institute of Arts and Sciences, before founding the Clarence White School of Photography in New York in 1914." (3)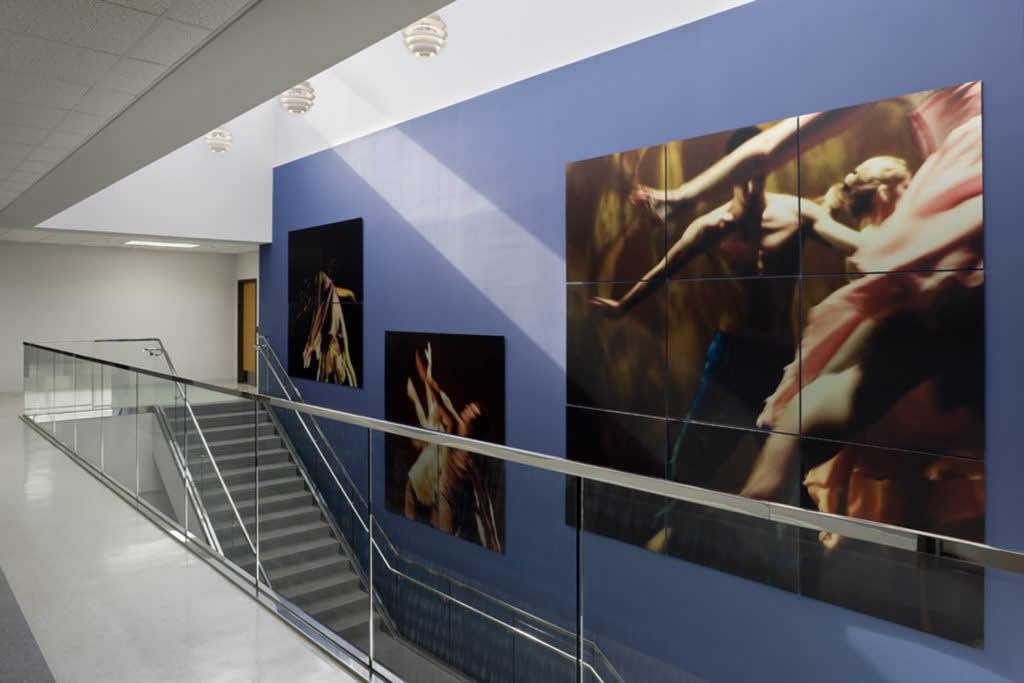 Photography can be taught, but the business side is not always a part of all curriculums. Sometimes its a combination of hard work, education and finding a mentor. (4) The artist must really start to think about the image before it is taken. The original image created by the photographer sets the expectations for what the image can become. To paraphrase an expression we often hear: a great image can be made better, but a poorly made image cannot be made great. What is the artist trying to say? What is the artist's vision for the presentation of the work? As artists, all agree that its all about the image. The image is most important, regardless what was used to capture the image. However, as a practical matter, basic issues such as equipment used and image file size quality, digital Raw or jpeg or film do impact the image. After this, the creation of the image, selecting the best image, the photographer can then decide how they would like the image presented.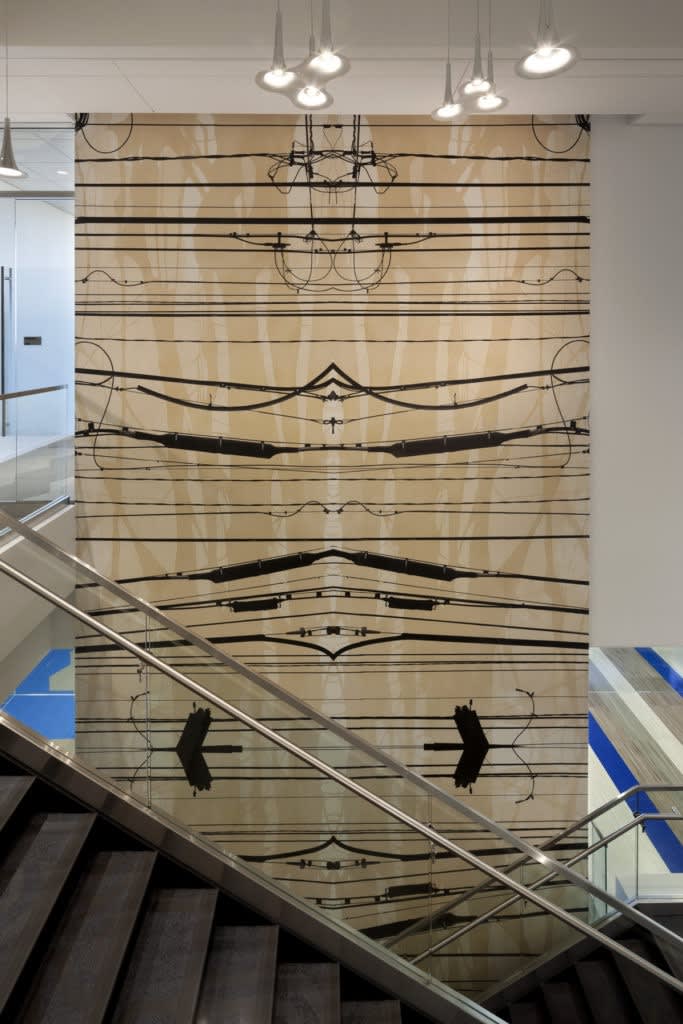 Artists have to think through not only what they want in an image, but what they want to get out of an image – financially. Economics is important. The pricing of installations has several important components: Production costs, commissions, what the artist wants to make and most importantly, the budget for the project with which the buyer has to work. It is the printer or fabricator that will help with the production costs, and perhaps more importantly, brainstorming ideas as to how to meet the creative installation challenge of the buyer.
There are several categories for thinking about what the image might become, and who may want it. There are galleries, museums and serious collectors of photography that make up one category that would be on all serious art photographer's list. There is next the traditional art market for photography, like those available on many photographer websites or stock agencies. This might be referenced as "decorative art". This should not have a bad connotation as a number of now well regarded photographers started to sell their work into this segment of the market. But then, there is a fine art market that transcends the above, and comes to be regarded as an object of fine art. A photograph that takes on a certain presentation or arrangement can still be an object of art to be treasured and studied. This later market is the venue for Corporate, Institutional collections and Public spaces. It is this last category that is where serious photographers can find additional financial reward for their work that help them in pursuing the first category.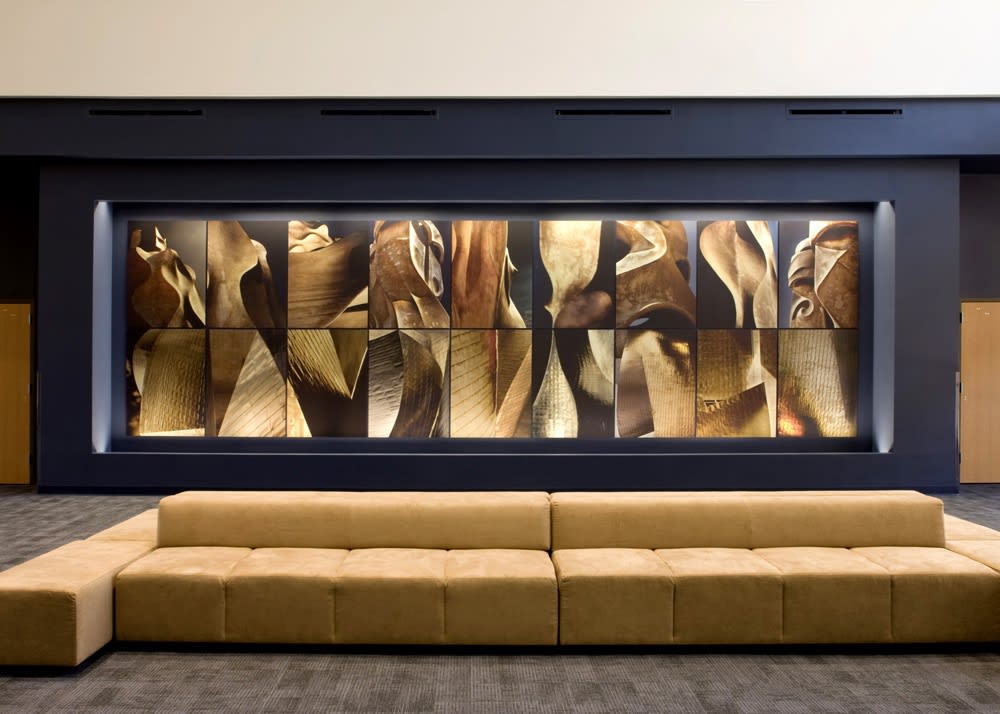 As artists, we don't often think about how an image might best be presented. We also don't always consider what an acquirer or art consultant might want. The presentation of an image in a gallery for acquisition by a collector is fundamentally different from what might be asked for an installation. Some artist will produce their work only as collective items defined by a size they want used to create a sense of intimacy or to command a space. Regardless, there are an infinite variety of choices for finish, whether framed or mounted? If mounted, can it be done best on paper, canvas, aluminum or other metal, art board, "gator foam", "Sentra", glass, acrylic or some combination? Should a "Duratran" print to let light through, or print on vinyl to allow installation like a wallpaper be installed? Is the presentation best in color, or converted to a black and white image for a different presentation?
The original, as captured, is many times best reproduced in the spectrum of colors given by mother nature. Unfortunately, what is captured in camera may not always faithfully reproduce to our memory. And, if the artist needs help in reproduction, the image file must follow a color file convention (RGB, Adobe, RGB) that a Lab can use to produce the image to the artist's satisfaction. At the same time, there are many postproduction affects that can used to further manage how an image looks. The good and bad news is that there are a nearly infinite variety of choices to be made. But those choices are what makes the artist's work unique, and theirs.
The critical lesson learned is that getting large custom installation opportunities with corporations or institutional collectors was an important step, because the money received for the large scale projects afforded artists can help support other fine art opportunities. Many of these opportunities come, if not through word of mouth, then through a network of art consultants. The second critical lesson learned was how important it was to have and maintain relationships. To again paraphrase an old adage, you never know where,when or how the next opportunity will surface. What you do know, is that it positive results come from keeping in contact and building a network of supporters. There is also a third lesson. To be successful when a door opens, is being sincere, honest, following through on what you say you will do. It is important to be a good communicator and salesman in talking about your own abilities, presenting yourself in a positive manner, and taking the approach that it can be done (not why an idea or concept cannot be done). Saying "Yes", and then figuring our how to do what is needed forces the photographer to both tackle the impossible, and at the same time learn new and better ways to show and present work. How might an artist then get into this fine art market? In some ways, its beyond one's control. It's the theory of "Right place, Right time".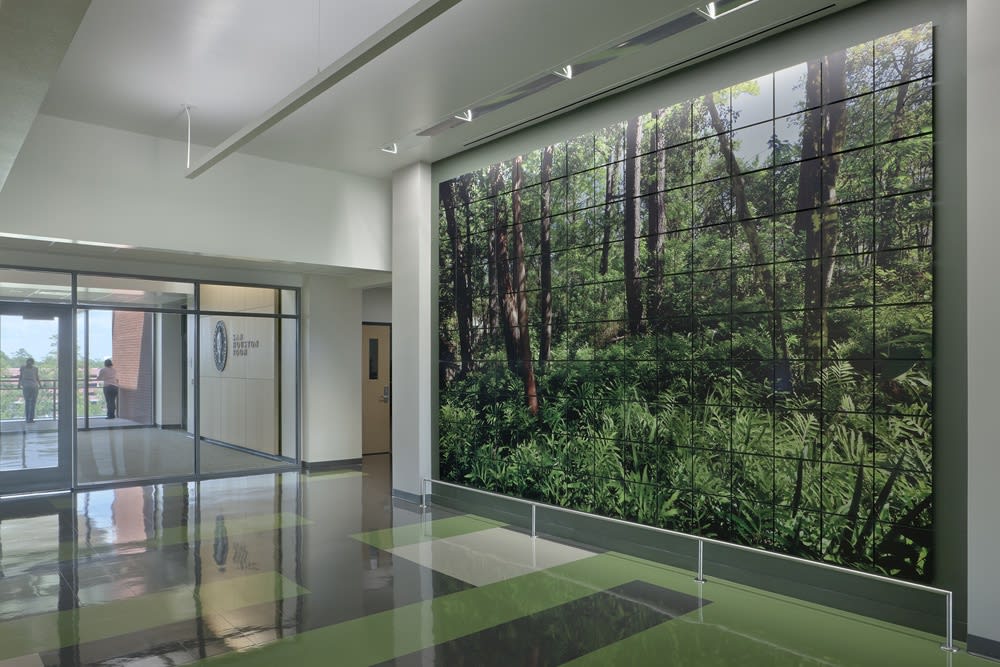 Learn "the talk" to convince those people that your work is worthy of acquisition. (5) The "Artist's Statement" is critically important, yet people do not spend enough time on it. If someone doesn't understand the art, they may not buy it. An artist statement helps the viewer understand what the artist was doing or intending so the viewer can literally "buy into it". As desirable as an image may be, the artist also must be open to installation of their image on different media, for example on metal rather than paper, broken into multiple panels, rather than on 11"x14", or combined in matrix of color and Black & White. A "mural" takes an image to a different level in both visual and visceral appreciation appropriate for a space (large or small) but also intellectual interest.
Its important to listen. Understanding what the buyer says is critical. In the image of the Sam Houston State University-Woodlands Campus, it was important that an image be created to give a sense of the campus, its history and important events. It had to be of a size appropriate for the space and the people who would see the image each day. It was constructed of multiple panels, juxtaposed in a David Hockney (6) like abstraction to transition it from a traditional wall mural to the custom art installation it became.
The prevalence and access to digital media has changed the business of art and photography. The access to images is more widespread and varied. Choices as to how images are produced and installed has broadened. What hasn't changed for the artist are marketing and branding, attitude, and positioning of the art. People and networking are still fundamental and critical to success. A positive attitude about one's work and the ability to clearly communicate what it is about, conveying place and importance as part of a body of work with unique artistic intent is a necessary bridge between viewer and artist. Most important of all, is positioning as an artist and staying true to the beliefs and subjects that drive creativity of vision and presentation.
Your comments and views on this article will be appreciated.